John Rhind Funeral Directors was established on London Street in Richmond in 1881.
We've become one of Canterbury's foremost funeral firms, with traditions of dignity, respect, and service that the people of Ōtautahi Christchurch have trusted for over 140 years.
Continuing a Christchurch family tradition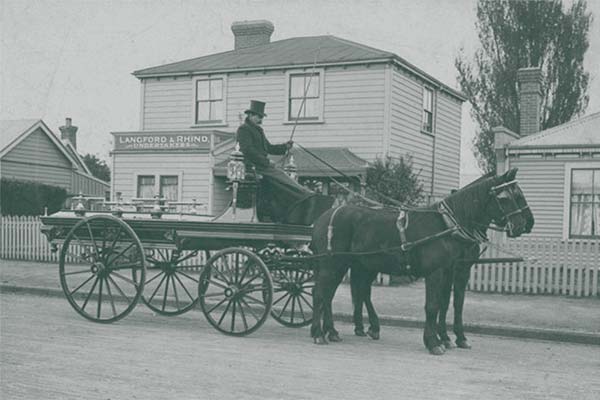 1881
Herbert Langford (brother-in-law of John Rhind) establishes undertakers in London Street in Richmond.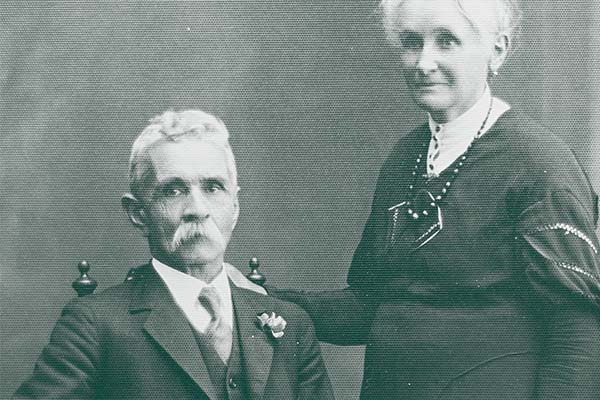 1906 
John Rhind joins the firm, which becomes known as Langford & Rhind Undertakers.
1906 
Douglas Rhind joins his father, John Rhind and Herbert Langford. 
1920
Herbert sells his interest in the firm to John, who changes the name to John Rhind Funeral Directors and runs the firm with his sons.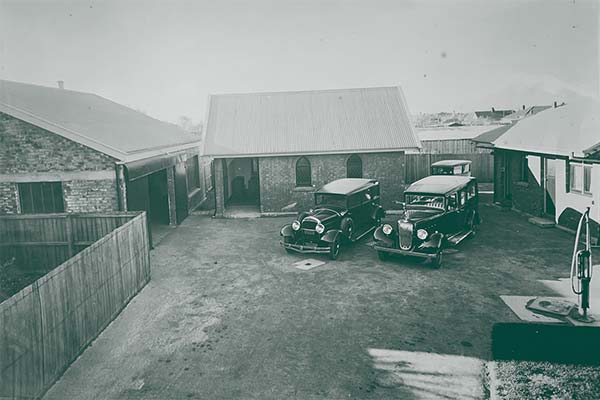 1935
Building of substancial brick chapel, garage, workshop & offices.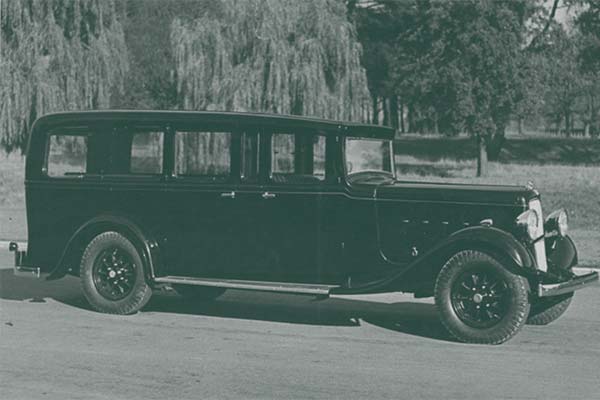 An Austin Hearse which cost more than all the buildings was purchased.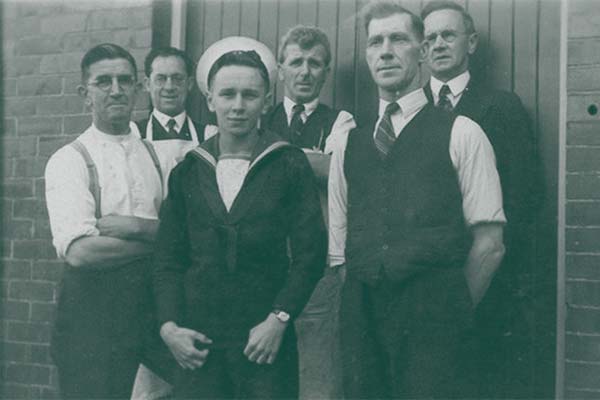 1942
The John Rhind team in 1942.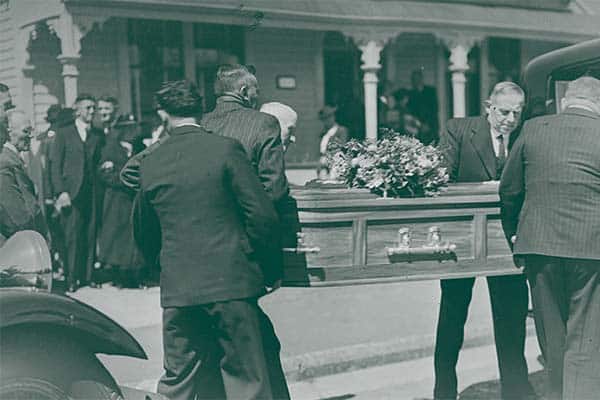 1944
John Rhind dies.
1958
John Rhind joins his father, Douglas in the business.
1962
Buildings and vehicles modernised.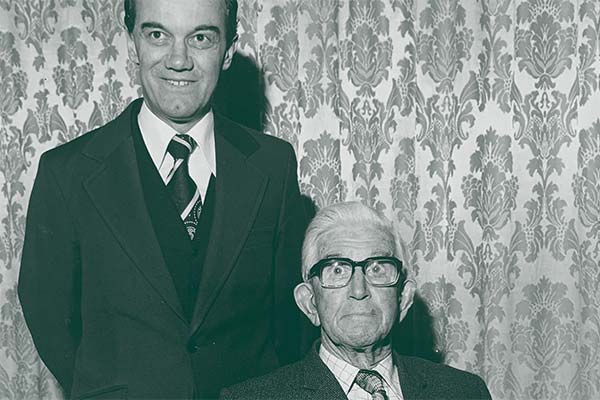 1962 
Douglas Rhind retires, leaving the business under the direction of John Rhind.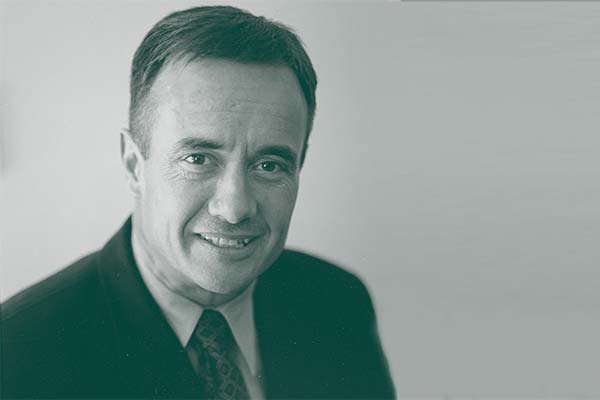 1978 
John's son, Graeme Rhind joins the firm.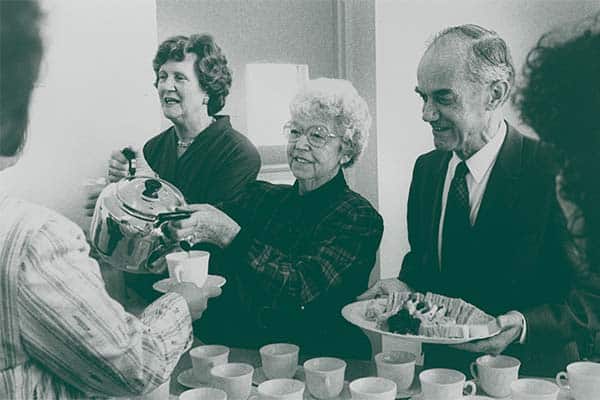 John Rhind, his older sister, Rita (centre) and wife  (left) in the catering lounge.
1986 
The John Rhind team.
1988 
Graeme becomes a director and John's youngest son, Steven Rhind joins the firm.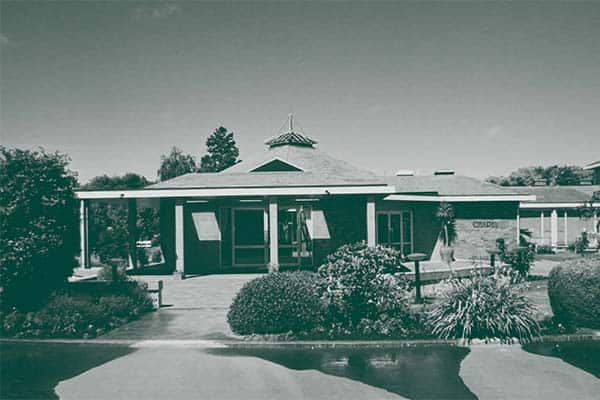 1991 
New facilities are opened.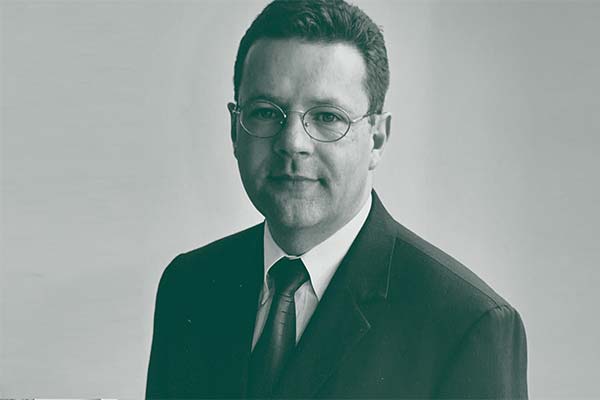 2002 
Long time John Rhind employee, Tony Garing, takes over the reins.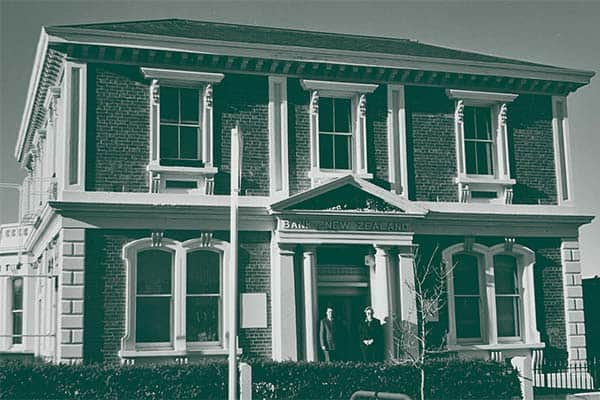 Kaiapoi office opens in a historic building in central Kaiapoi.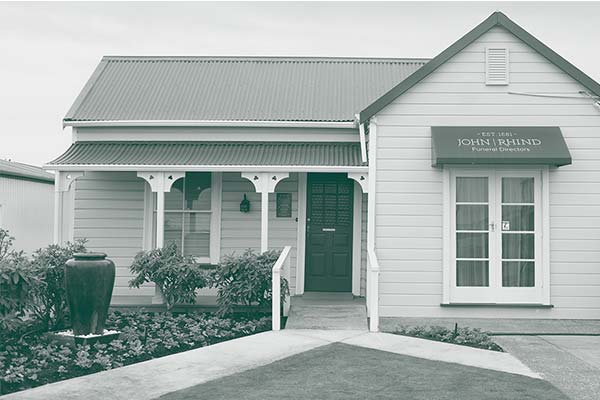 2011 
Kaiapoi office relocates to Williams Street following Christchurch earthquakes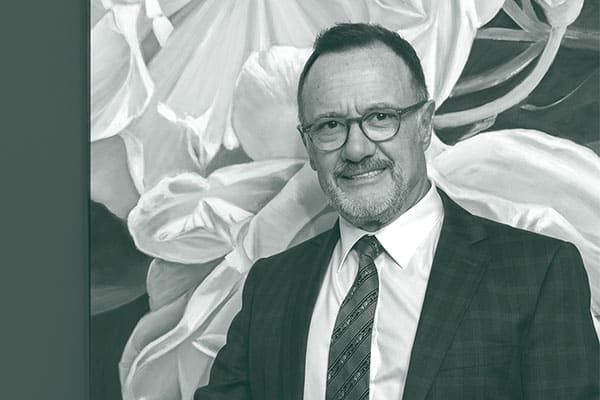 2021
Along with being a strong supporter of John Rhind, Graeme previously served as the Chief Operating Officer for InvoCare NZ's businesses, is a director of the NZ businesses and current Board Chair.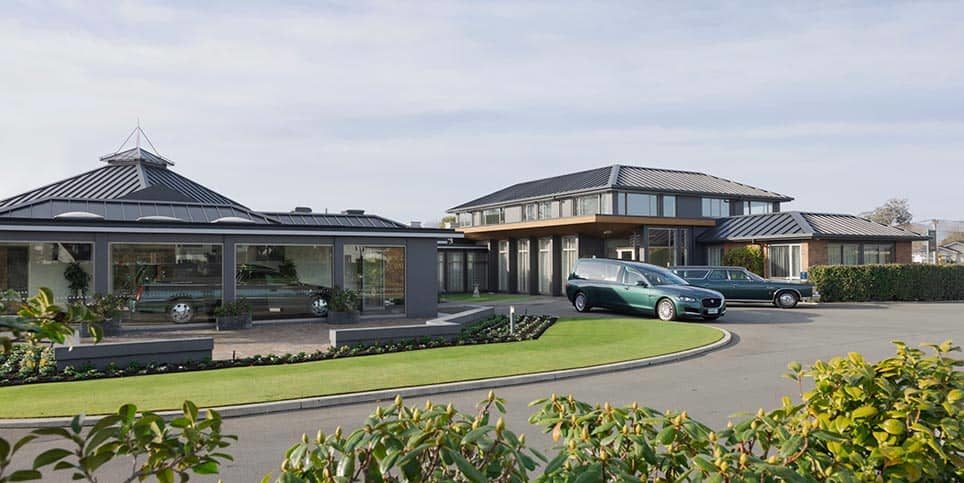 TODAY
Our tradition of caring started with the Rhind family and continues with the many longstanding members of our team. With people who've worked here for over 30 years, we've helped generations of Cantabrians farewell their loved ones, and we're here to help you with anything you need.
As one of Christchurch Ōtautahi's oldest businesses we're connected deeply in our local community. We're very proud to support many wonderful community organisations that help people get out and enjoy life. It's our way of saying thank you to this community for trusting us to care for your loved ones.
We're also always delighted to speak with local community groups and schools about funerals. We can come to you or host your group at our premises.
Local bowling & golf clubs
It makes us happy to support local sports clubs in Canterbury with funding and gear. We love seeing you out there on the greens giving it heaps.
New Zealand's largest theatre company - The Court Theatre brings happiness, laughter, drama and intrigue to the people of Christchurch. And we are all about that goodness.
Canterbury Rugby Football Union
The CRFU was established in 1879, only two years before this business was founded. We're proud to support another Canterbury institution.
Kaiapoi Community Food Forest
With the motto 'growing food, growing community', the Kaiapoi Food Forest exists to connect, nourish, educate and inspire. A beautiful green space in the heart of Kaiapoi.
An InvoCare New Zealand funeral home
John Rhind Funeral Directors is part of the InvoCare New Zealand network. InvoCare is the largest funeral service provider in New Zealand. More than 20 funeral firms and associated businesses share professional development and industry knowledge to raise the standards for the funeral profession nationwide.
Member of the Funeral Directors Association
We're proud to be a member of the Funeral Directors' Association of New Zealand. The Association promotes quality, expertise, and integrity in the funeral profession, along with the training and education of funeral directors. As members, we follow the Rules of the Association, their Code of Ethics, Code of Conduct, and their independent disputes resolution process.
We're here to guide you through all your choices and plan a funeral to suit your needs and your financial circumstances. Our quotes are always free and no obligation.
If you need our help following the death of a loved one contact us any time of the day or night.
Call us anytime on 03 379 9920