Kaiapoi, North Canterbury
We serve our Kaiapoi and North Canterbury families from our Kaiapoi offices on 118 Williams Street. The comfortable premises are set in a historic cottage renovated in 2014.
Pre-plan your funeral or discuss funeral arrangements in our lounge, use our peaceful private viewing rooms, and view our selection of caskets.
Please talk to us about various suitable venues and options in the North Canterbury region. We'd be happy to help.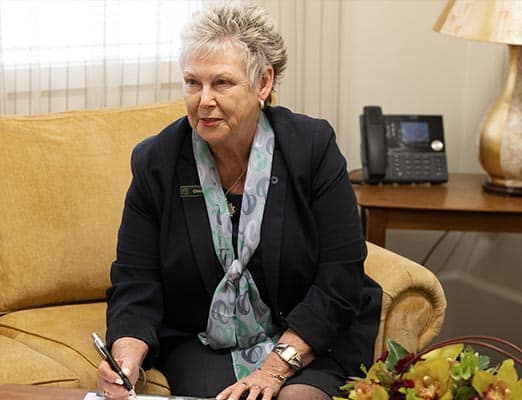 We offer help with funeral pre planning at our Kaiapoi office.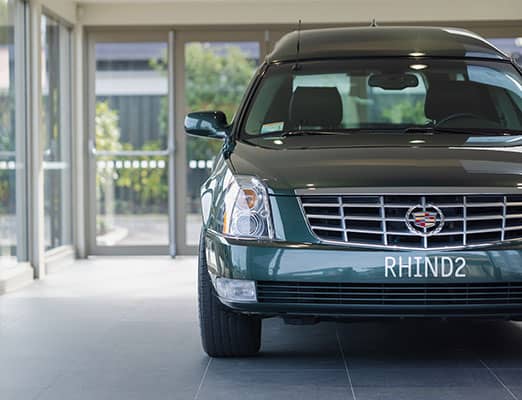 Multiple vehicles to choose from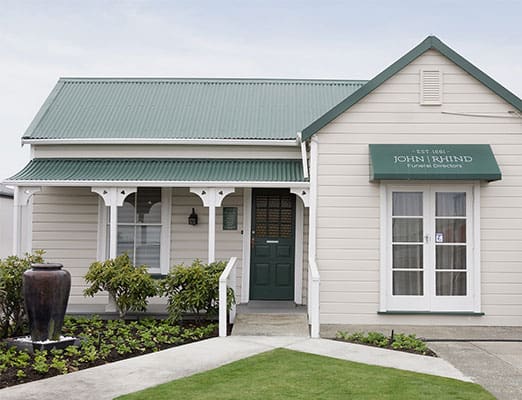 Small intimate space suitable for family viewings.
Kaiapoi, North Canterbury
118 Williams Street, Kaiapoi
Christchurch 7630
kaiapoi@johnrhind.co.nz
Mark Glanville, our North Canterbury Funeral Director & Manager. Mark has been in the industry for over 30 years including 23 years in North Canterbury, bringing a wealth of knowledge. Mark is married and lives in Loburn on a 10 acre block with his wife Olwen.
Mark enjoys white baiting during the season at the Ashley river-mouth and pottering around on the land at home gardening and general lifestyle block work. Mark also belongs to the Kaiapoi Toastmasters Club.
Christine has been a funeral director in North Canterbury since 1997, Christine is a 4th generation Kaiapoi local has brought her family up in the river town. Christine has a passion for Funeral Directing, she says "I get up every morning thinking how lucky I am". It's an easy job to love but it's not always easy."
Christine Lives in Kaiapoi with her husband Sam with the rest of her family being local. She enjoys getting out to the Kaiapoi Club chatting with the many people she knows.
Amber began her journey the funeral industry in 2020, she has been around the funeral home most of her life because Amber is Mark Glanville's step-daughter. Amber is also very good at listening, and she makes a great cuppa tea! Outside of work Amber and her fiancé Paul live locally in Woodend, spending most their time caring for their baby boy Fynn, they also love walking the dog 'Wednesday' at the beach or forest and attending the local Rockabilly hops!
If you need our help following the death of a loved one contact us any time of the day or night.
Call us anytime on 03 327 7499