Offering food and drink to your funeral guests creates a welcoming space for people to share stories and support your family. Connect with family and friends and take a moment to relax.
We can cater your funeral reception here at John Rhind or at other venues.
Choose from a range of menus, including finger food, morning and afternoon tea, and high tea.
We cater for all dietary requirements and if you'd like something really special, please don't hesitate to ask our friendly catering team.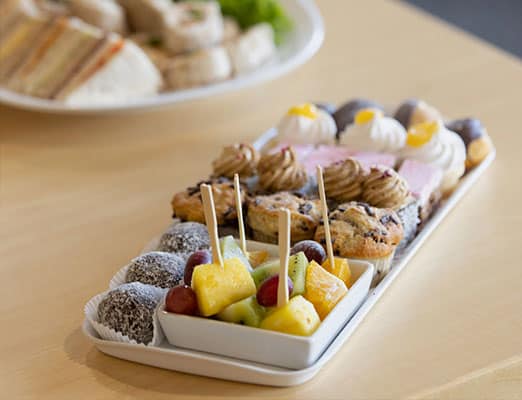 We have a variety of savoury and sweet options available as well as refreshing drinks.
Our caring catering staff are here to help and serve you and your guests.
If you need our help following the death of a loved one contact us any time of the day or night.
Call us anytime on 03 379 9920